LabArchives Classroom Edition is the leading cloud-based Electronic Lab Notebook (ELN) designed for classroom instruction. Professors use LabArchives to manage, engage, monitor and evaluate students' laboratory work. All for less than the cost of a paper lab notebook. Our Instructors say that LabArchives improves the student experience and success rates.

If you are an instructor, follow this link (click here) to order student user licenses.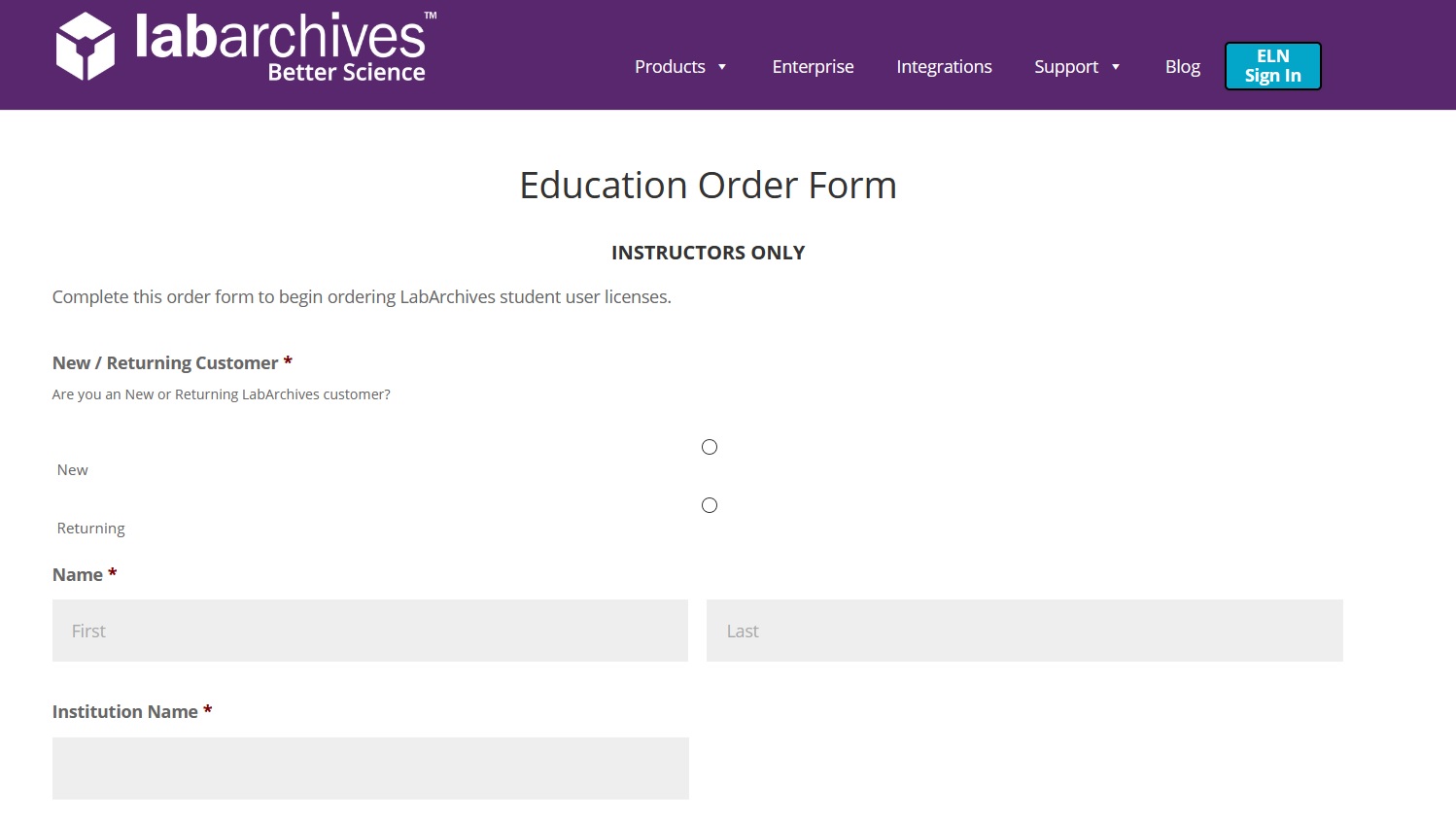 If you prefer to complete an order form via phone, contact us with the information below.
Toll Free: (800) 653-5016
Outside of the US & Canada
+1 (769) 579-0342
FAX: (509) 352-9699
For more information on getting started with LabArchives, please sign up for one of our webinars.