Your LabArchives account can be used to access LabArchives Notebook and/or LabArchives Inventory. If you already have an account for Notebook, you can login to Inventory as described below. If you are new to LabArchives, follow the steps to create your account for Inventory, which can then be used to access LabArchives Notebook.

When you create a new account, you will be presented with the following form to complete. As you enter valid text for each field, the red X will be replaced by a green check.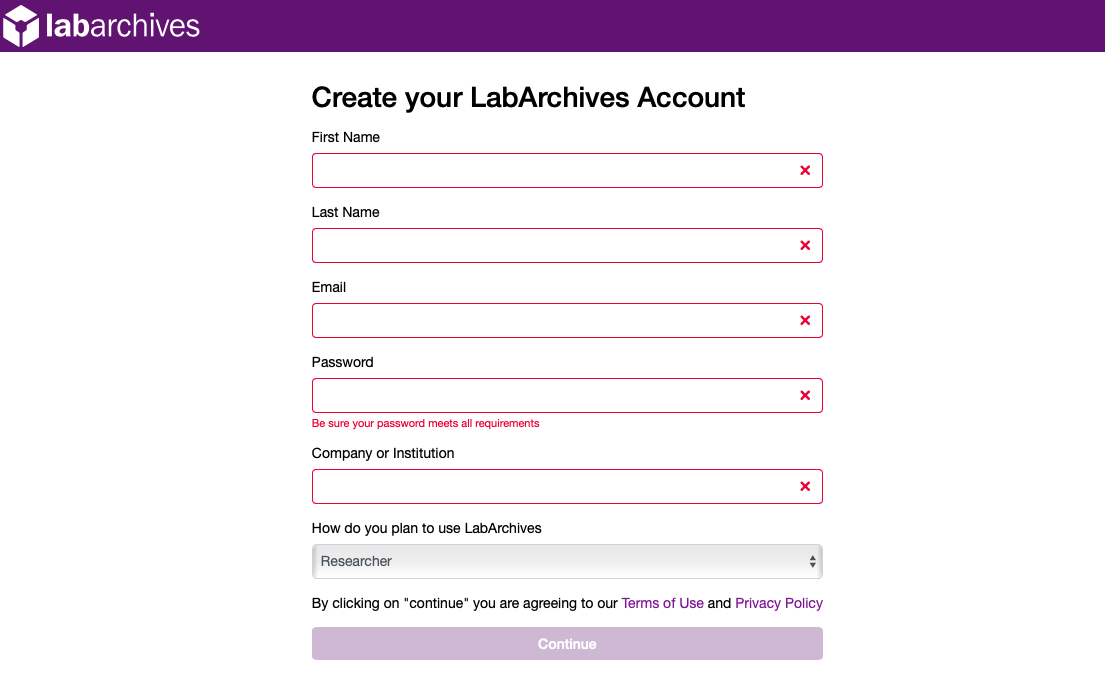 Passwords must have:
8 characters minimum (or 12 if you are on the UK server)

1 uppercase letter

1 lowercase letter

1 number

1 special character

No more than 6 sequential letters or numbers
Please note that your password will expire every 6 months and cannot be reused.
After signing up, an Activation Link will be sent to your email. Click on this link to begin using Inventory. If you do not receive the Activation email,

please check your Spam folder

.
When you follow the steps above, you will land on the following page. You can begin exploring the different components of Inventory, but we recommend clicking on "Get Started" to take a tour of the key features of the service and recommended starting points.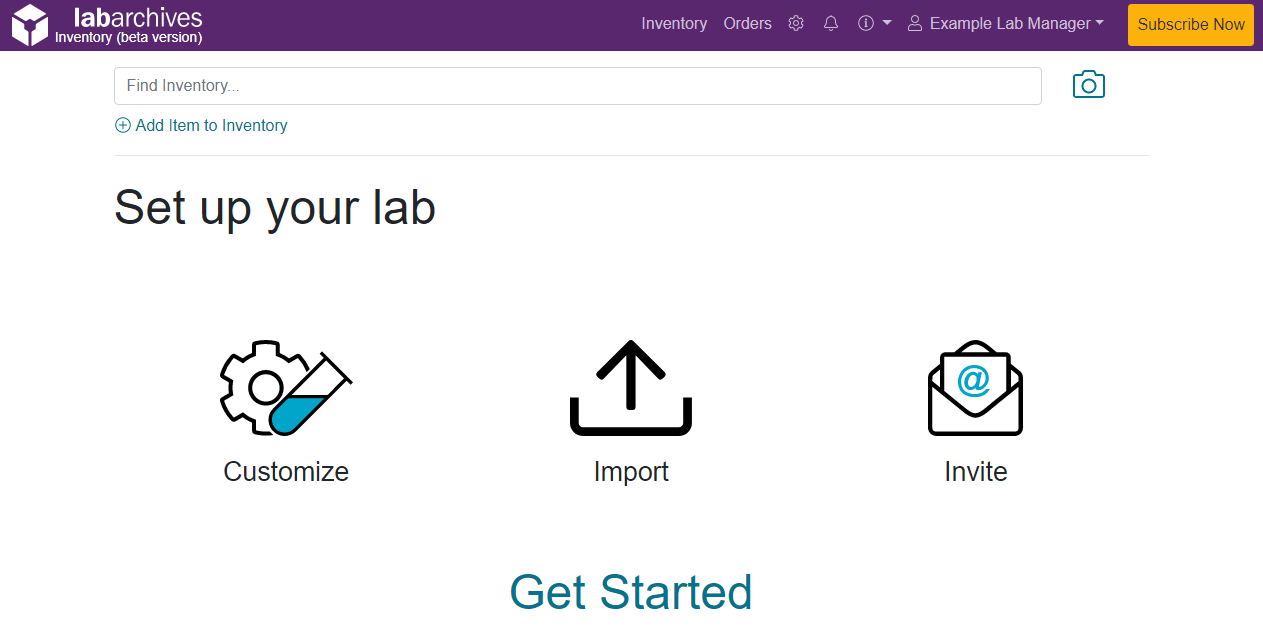 If you were invited to an Inventory, you will land on the following page. We recommend clicking on "Check it Out" to learn more about the key features you will be using in Inventory.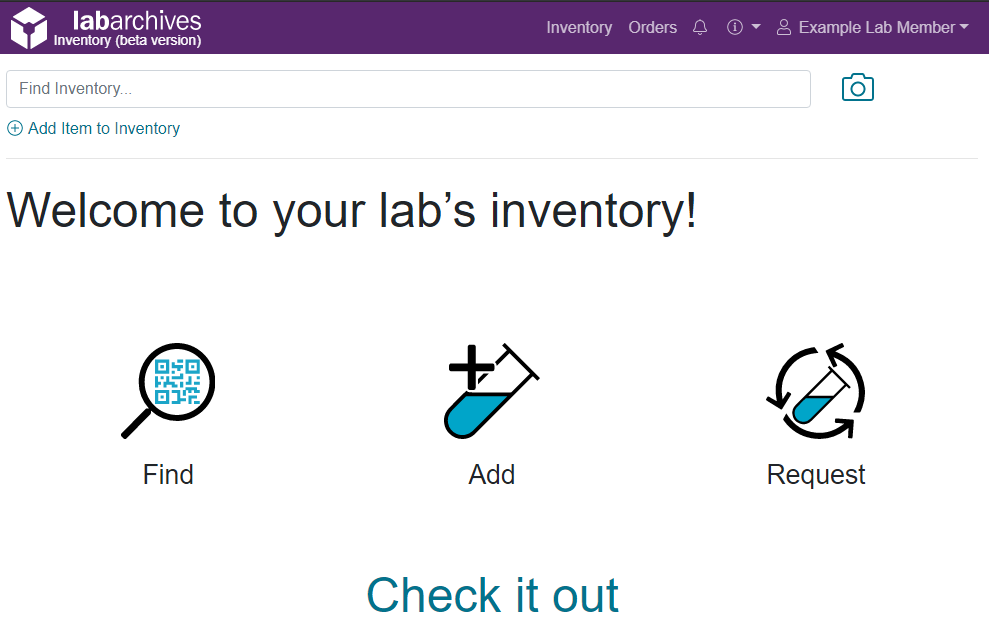 To learn more about how to set up and customize your lab information, CLICK HERE
To learn how to add inventory items, CLICK HERE