In LabArchives Inventory, there are two default roles: Lab Manager and Lab Member.
Lab Mangers have the ability to create custom roles and provide different permissions for each role.
To create custom roles, click the Gear icon at the top to access Lab Management tools. Then, on the left-hand side of the screen, click Roles. You should see the two default roles of Lab Manager and Lab Member. You will not be able to check/un-check the settings for these default roles.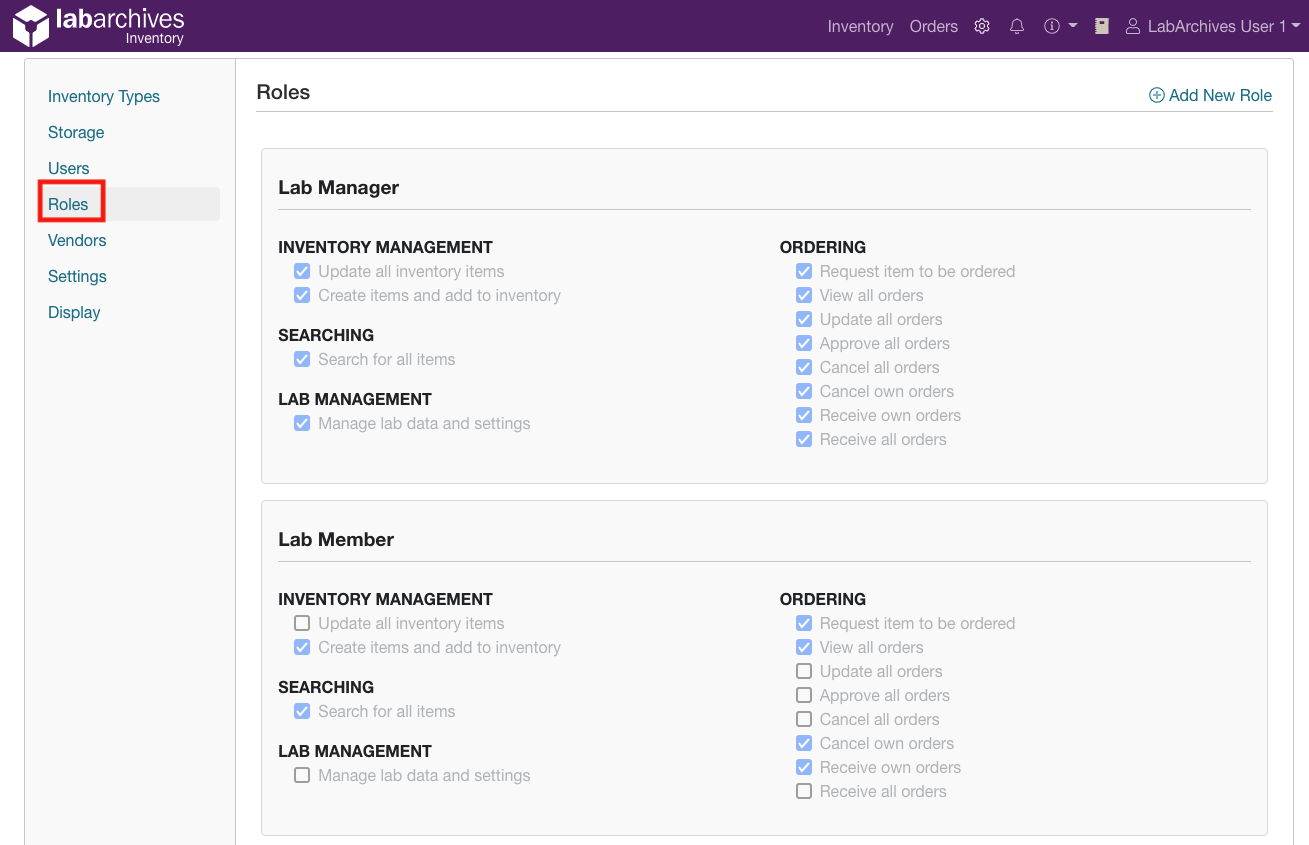 To add a new custom role, click + Add New Role at the top right. This will bring up the screen where you can enter the Role Name and check which specific permissions this new role will have. Click Add Role to add this new role.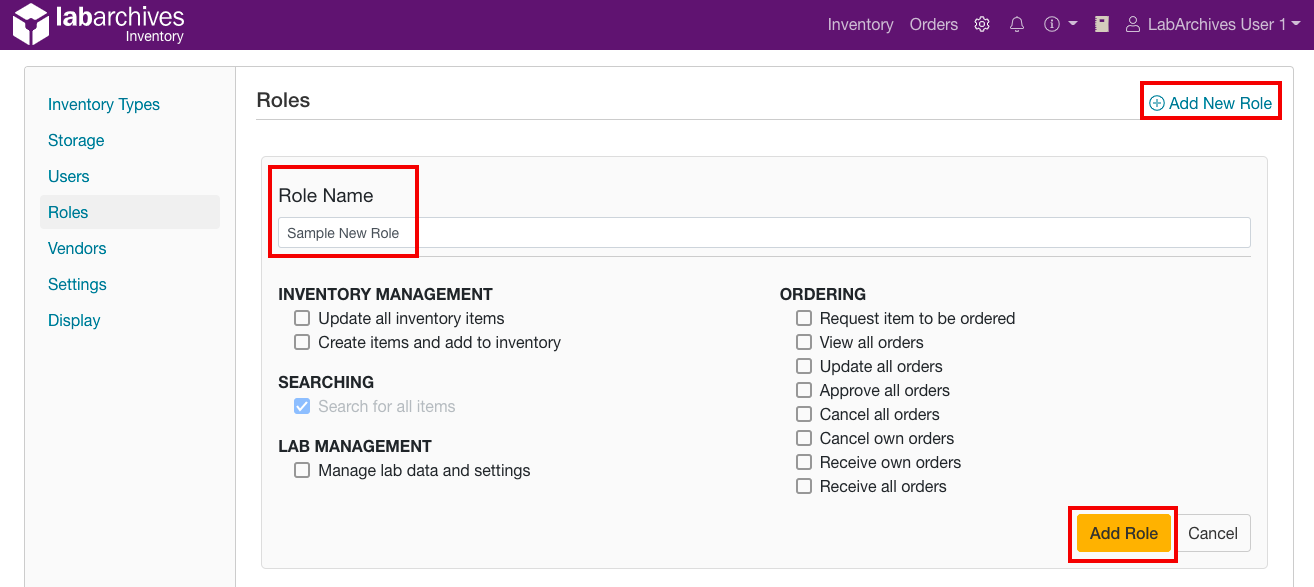 Now when you click Roles, you should see your new custom role listed under Lab Manager and Lab Member. To edit or delete your custom role, click the pencil or trash icon next to the role name.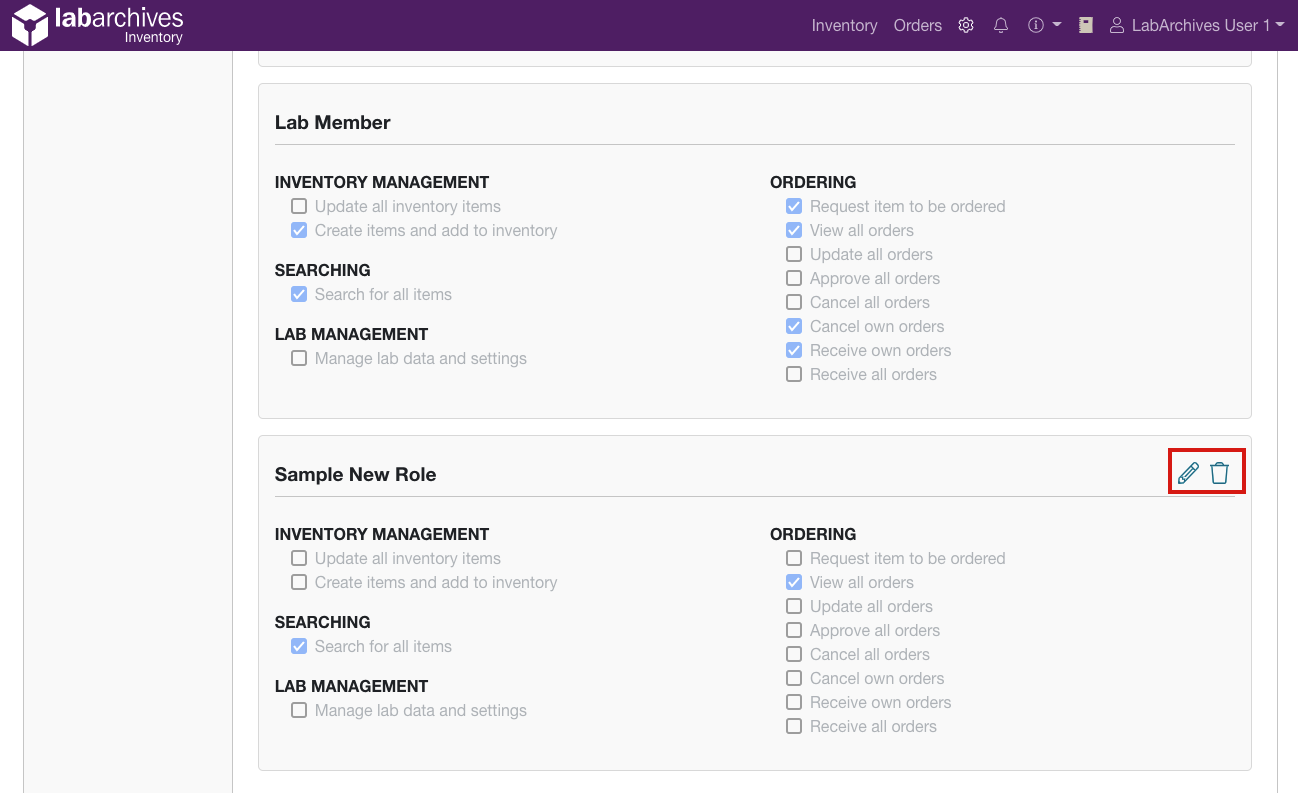 To grant custom roles to specific users, click the Gear icon to access Lab Management tools then select Users. You should see a list of current users in your Inventory. Under the Role column, click on the dropdown menu next to a user's name. You should see all the available roles to assign to this user. Click on the role and they will be granted permissions covered by that role.