Before linking your LabArchives assignment to Moodle, be sure you have at least one assignment entry in your LabArchives Instructor course notebook. Click here to learn more about this.
When you add a new assignment in Moodle be sure to complete the necessary fields.  Click Add an activity or resource for the topic you would like to link. 

Click the external tool icon.  (Your External Tool's name may vary.) This will take you to a page where you can select the assignment entries you have in your course. Ensure that you select the correct course before linking Assignments.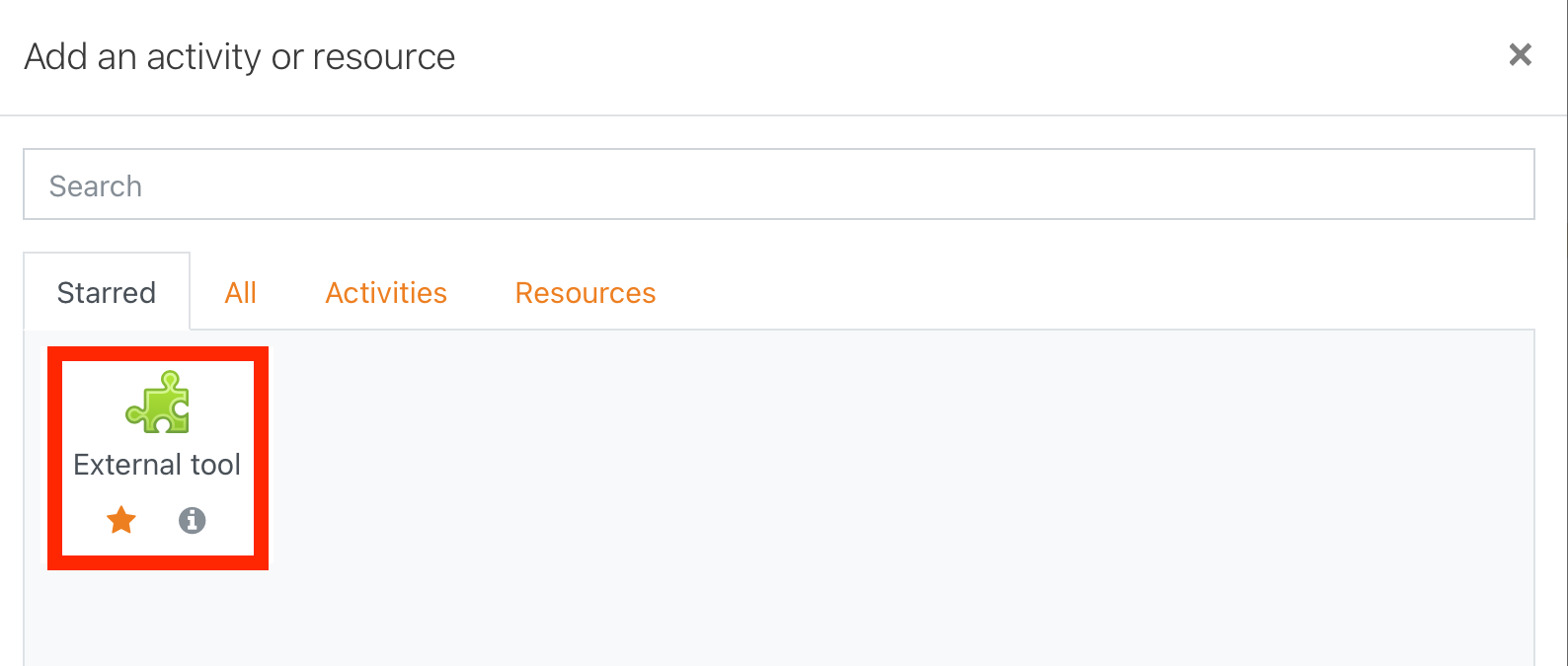 Click Select Content and choose the LabArchives Assignment you would like to link.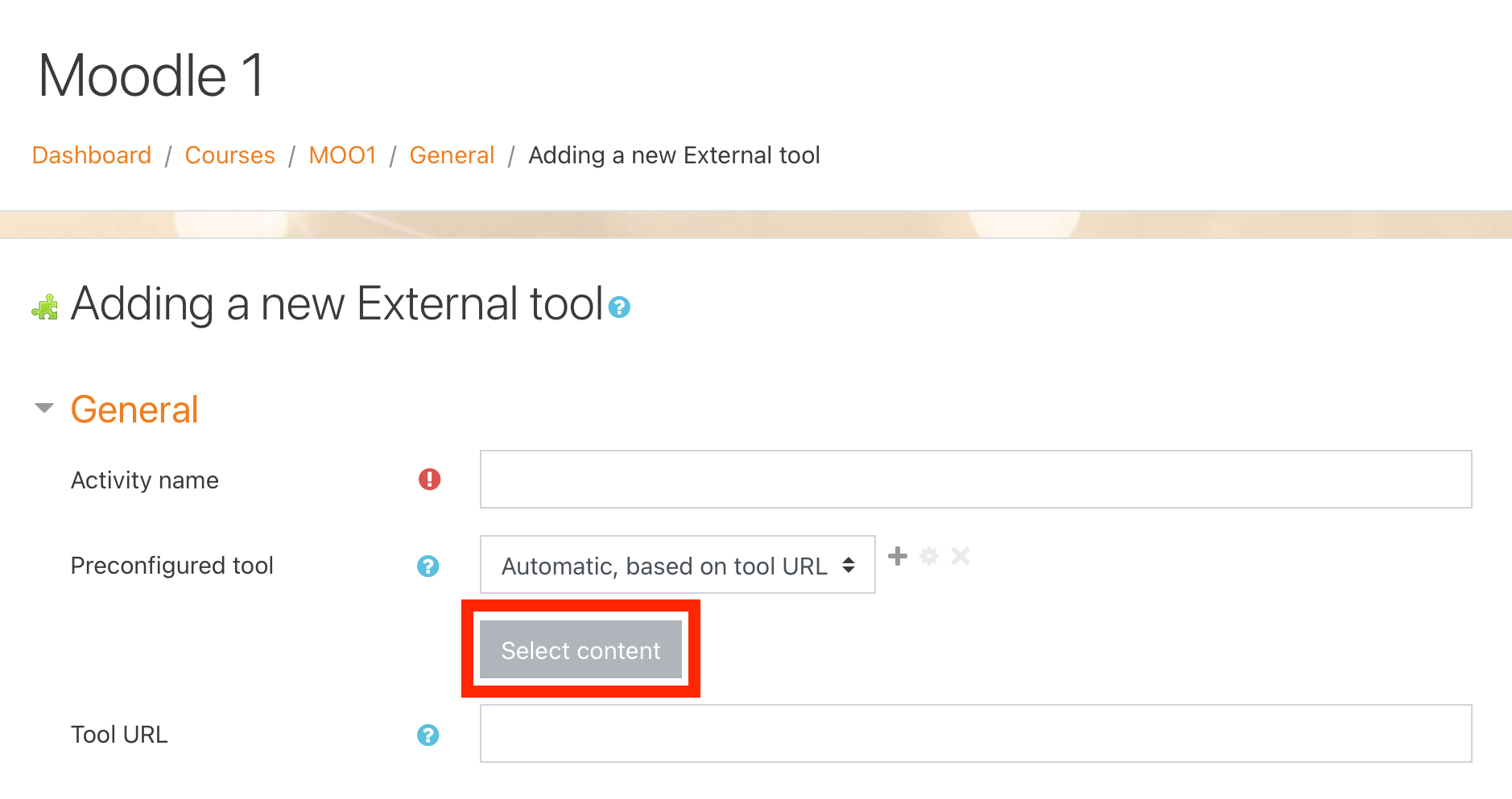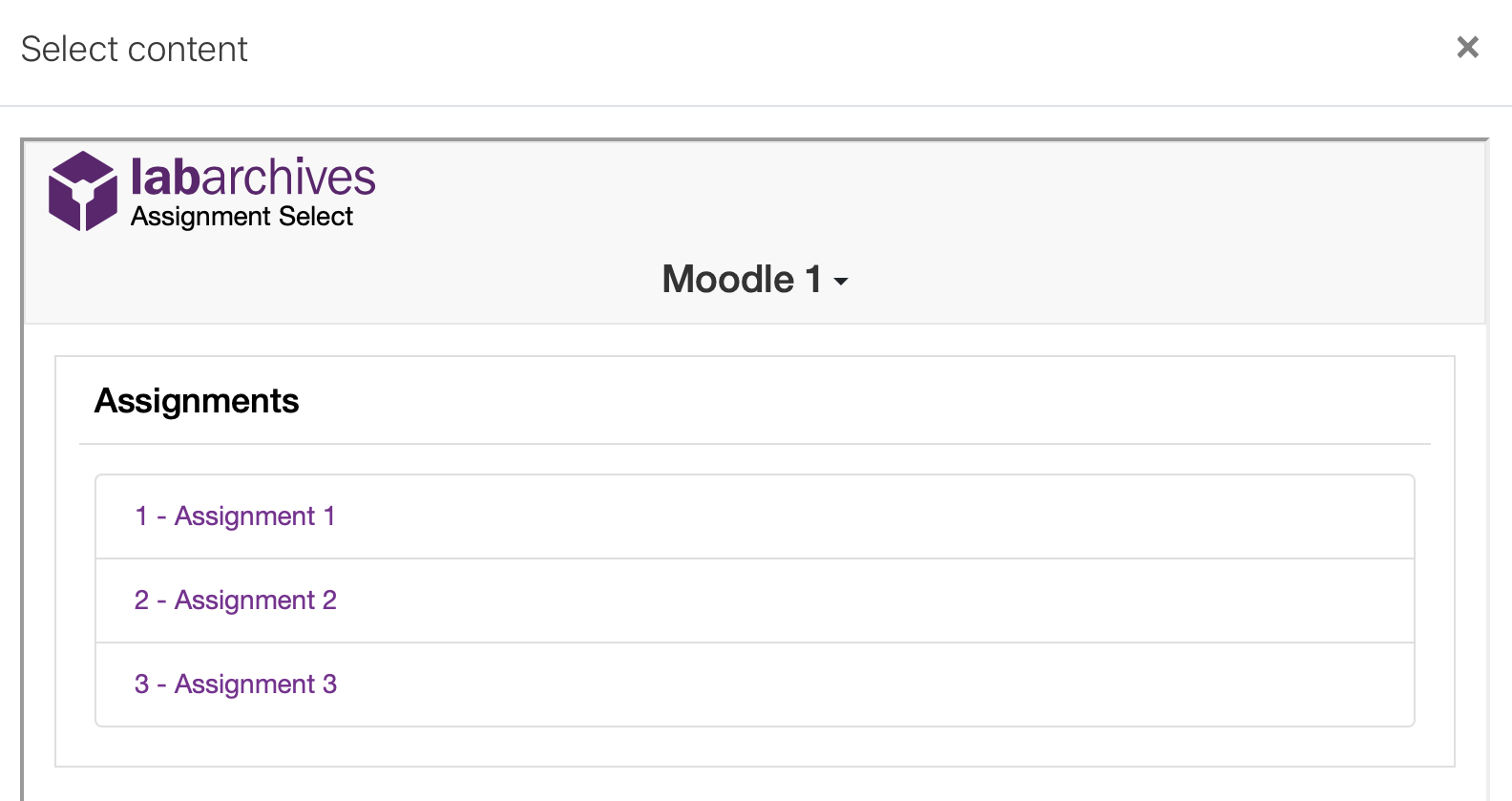 You have several options to choose from on this page. Click either the Save and return to course or Save and display after you finish editing.  Your assignment has now been imported to Moodle.