In LabArchives Scheduler, anyone with the role of User or Admin can reserve resources that they have been given access to. A user can be added to an Organization by any Application Admin or Resource Admin. To add users to your organization, click on "Application Management" (or "Responsibilities" if you are a Group Admin) from the top menu bar and select "Users" as shown below.

By Clicking the triple dot menu, you can see the option to Invite and Export Users:

Invite Users
The Invite Users option allows you to send an email invitation to one or more users. These individuals will receive an email with subject "*NAME* has invited you to join LabArchives Scheduler". When users click through on the link labeled "To accept this invitation, click here", they will be sent to the Register New Account form. Here, they can specify their username, email, password, and other personal information. Once the form is filled out, the user clicks Register and is then brought into your LabArchives Scheduler Organization.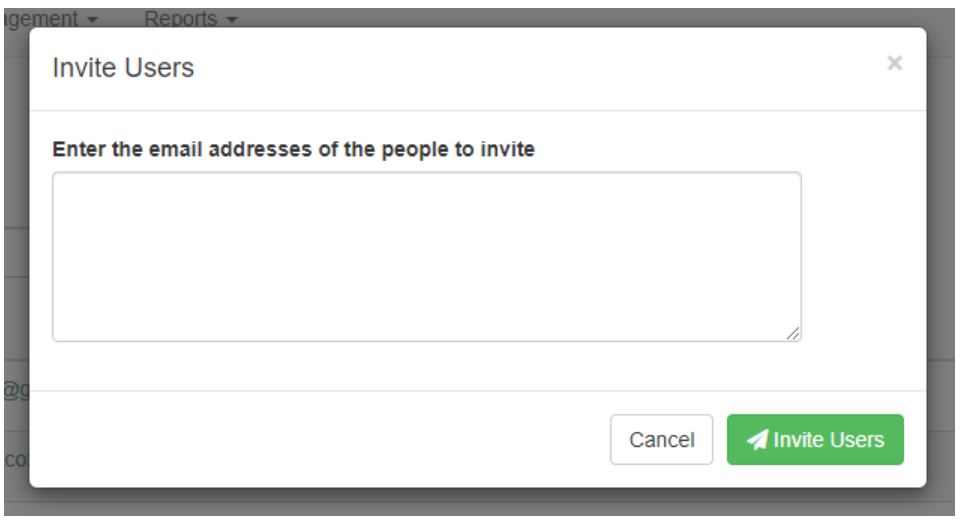 Manage Users
The Users page will show everyone that is part of your organization. On the right side of each row, there are some settings that can be configured.
Status
If a user is listed as "Active" they can login and access LabArchives Scheduler. An inactive user will not be able to use their account at all, and will receive the message that their account credentials are incorrect at the login screen. To toggle a user's status, click on "Active" or "Inactive" under the status column.
Credits
You can view the history of a specific User's Credit Purchases. To learn more about Credits, Click Here.
Actions
You can also modify a user's Permissions, Groups, and Reservations via the down-arrow icon, which is the right icon under the Actions column. Clicking this icon reveals a drop-down menu with several choices. These choices are detailed below: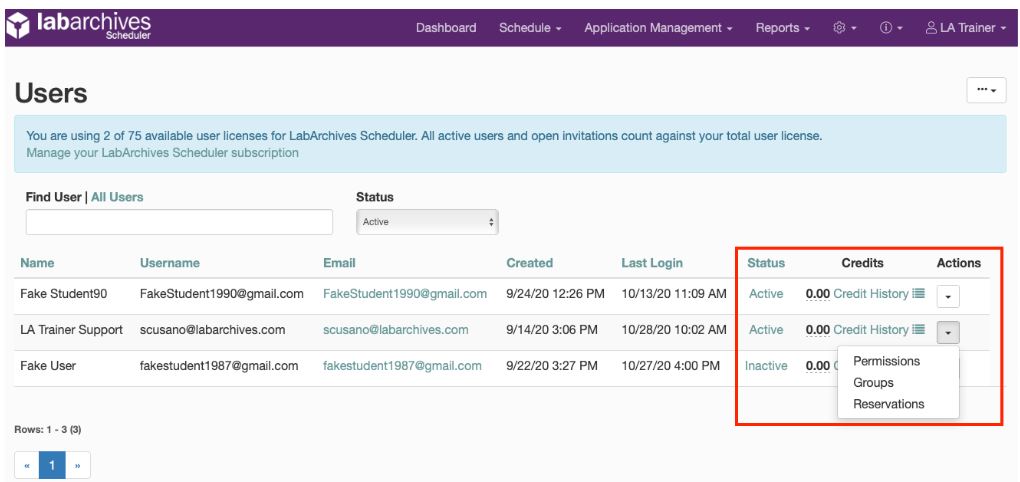 Permissions

 – assign access settings for specific resources. Permissions for Resources can also be managed at the Group Level.
Group –

 assign individual user to one or more groups. To learn more about Groups, Click Here.

Reservations –

 view user's existing reservations