The Google Calendar widget allows you to incorporate your Google Calendar anywhere within your notebook.
How to embed a Google Calendar into a page of your lab notebook
1. Click "Widget" on the Add Entry toolbar and choose the "Google Calendar" Widget.

2. Open Google Calendar
3. On the left side of the screen, click the three dots near on the right of the calendar you want to embed and select "Settings and sharing".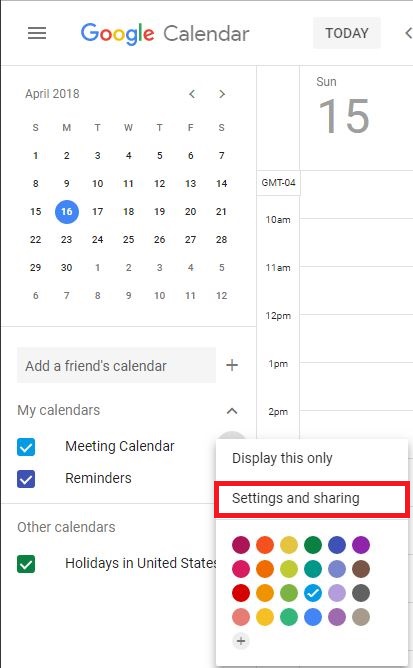 4. In the "Integrate calendar" section, copy the iframe code displayed. To customize the google calendar click "Customize" for more information see below.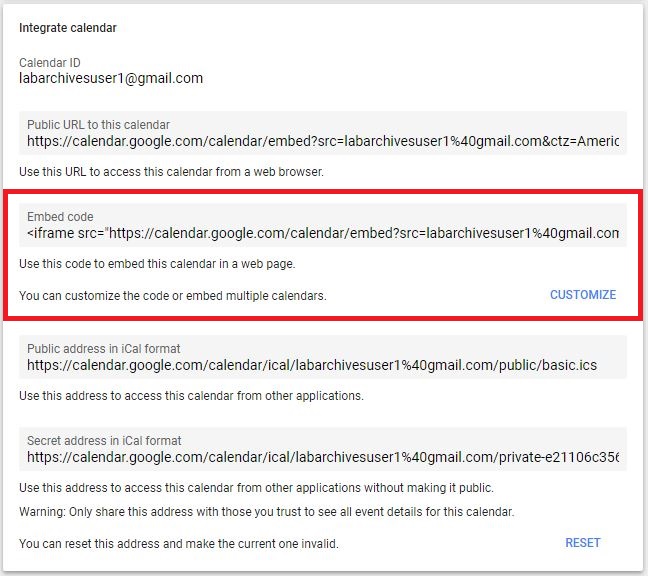 NOTE: Your calendar will only be visible to people you have shared it with. For more information on sharing google calendars please see https://support.google.com/
Customize your Google Calendar
To customize the appearance of your Google Calendar, click "Customize" on the "Integrate Calendar" section. The "Google Calendar Embeddable Calendar Helper" will allow you to select the size, color, and formatting of your calendar. To show multiple calendars at once, click the checkbox under the "Calendars to Display" option.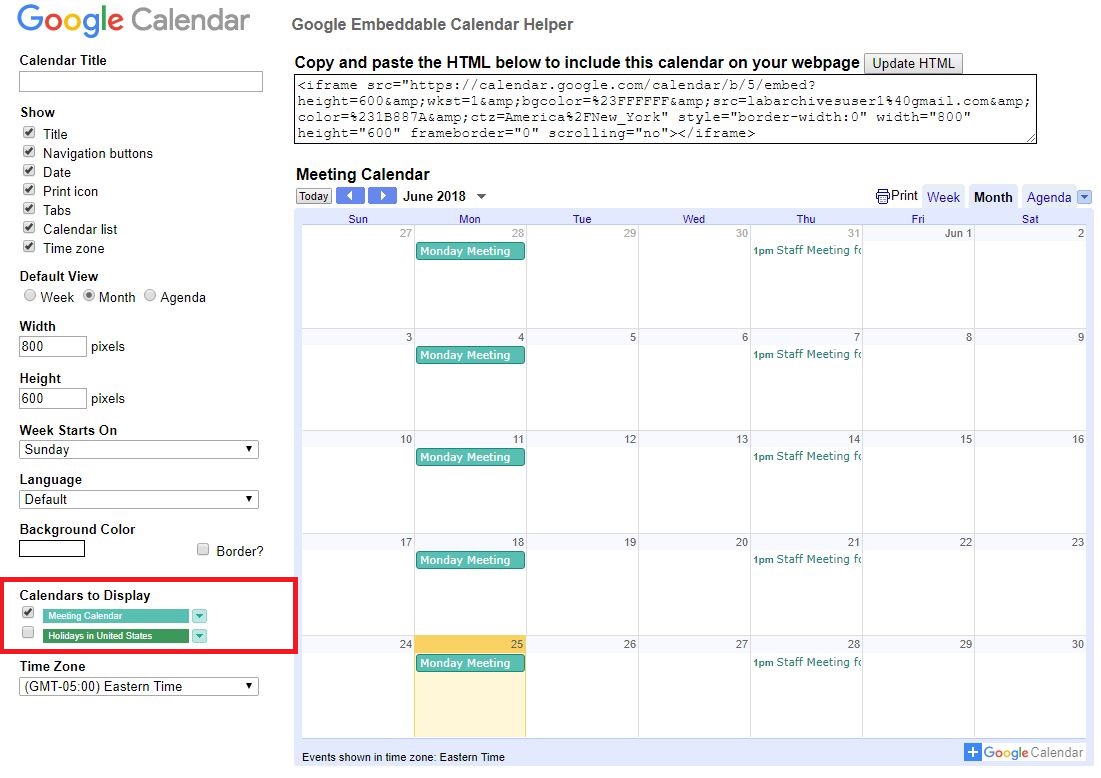 1. Paste the Iframe into the Google Calendar Widget
NOTE:If the URL is https://calendar.google.com change it to https://www.google.com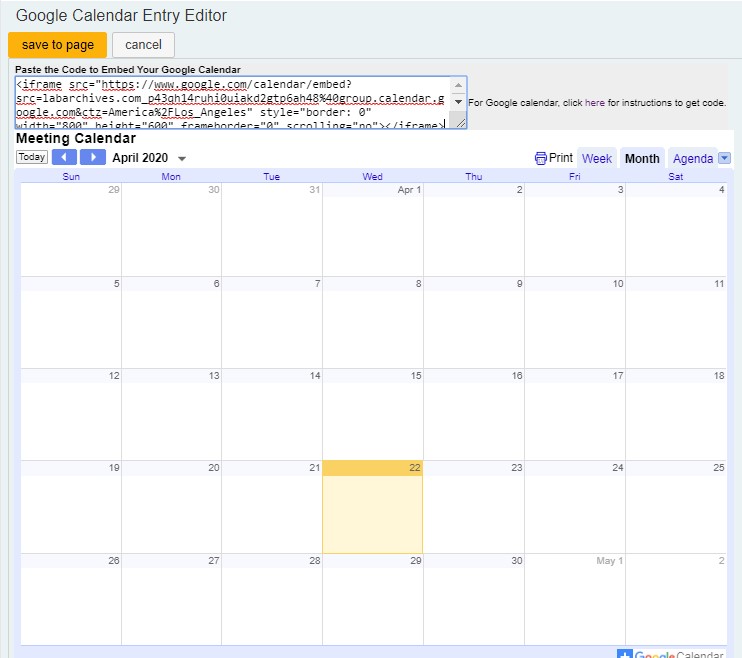 2. Click "Save to Page"