The Notebook Owner can transfer ownership of a notebook to another person who currently has access to the notebook.
How to Transfer Ownership of a Notebook:
1. Click the triple bar menu on the top right and select Notebook Settings.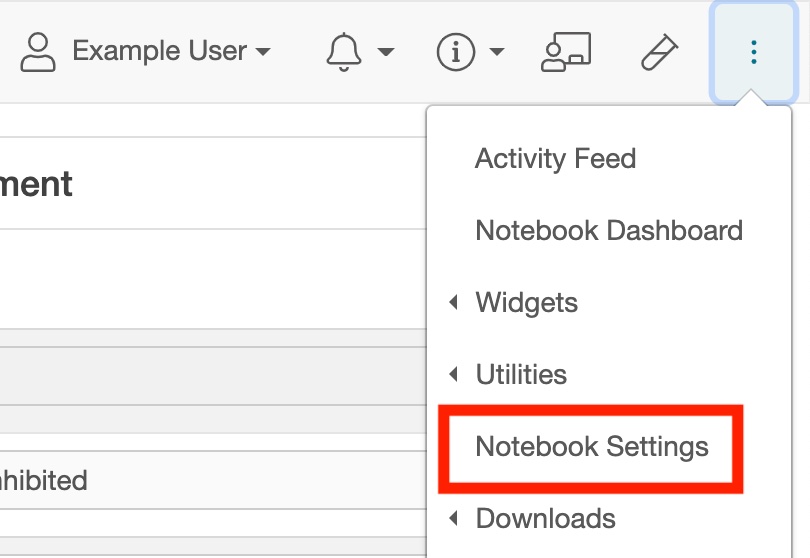 2. On the User Management tab, Click "Transfer Ownership on the right side.

Note: The new Notebook Owner must have access to the notebook for the "Transfer Ownership" button to appear. If they are not listed as a user, add them to the notebook, and refresh the page.
3. On the "Select new owner for notebook" window, select the new owner on the dropdown list and click "Transfer Ownership".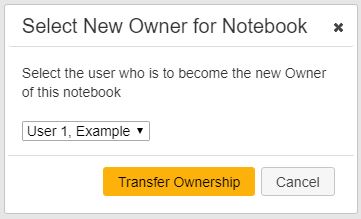 After the transfer of ownership has been completed, you will bean Administrator in the notebook, and may to choose to remove yourself if you wish.
Note: Your institution may prevent you from transferring ownership to outsiders.
If you see a message like the one below, the new owner may need to create an account. If they already have an account, they may need to join the institution enterprise license or it may be the wrong email address.