The notebook dashboard provides you an overview of your entire notebook including a summary of data contained in your notebook, activities of notebook users, and information on recent entries. It is accessed by clicking the notebook name at the top of the Navigator hierarchy (see red box below).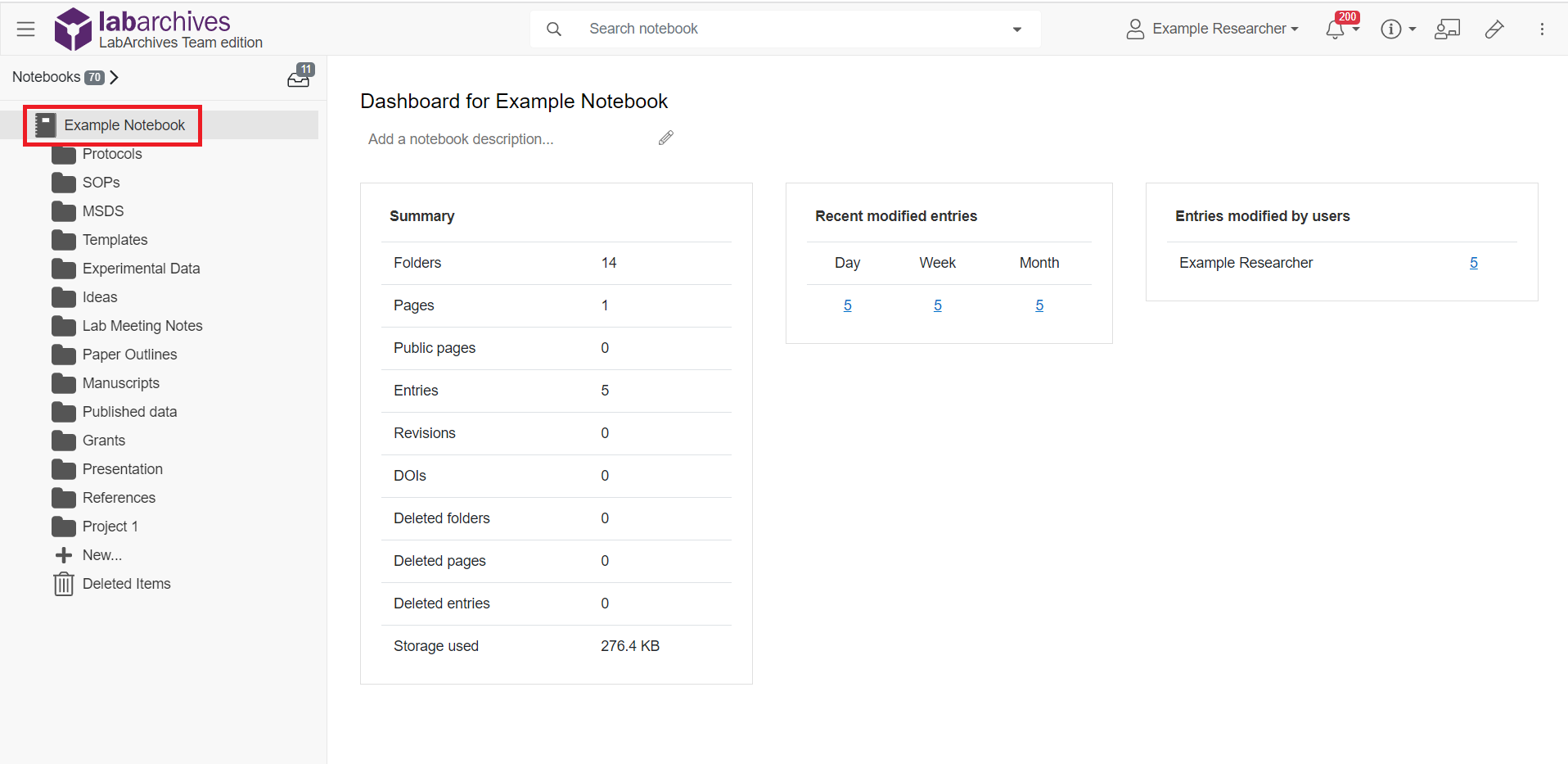 You can also access the Dashboard via the triple bar icon in the top right corner, followed by clicking "Dashboard" as shown below: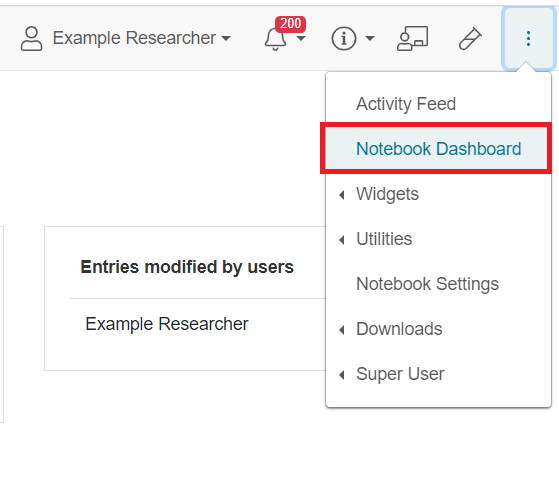 Below is an example of the Dashboard in full view.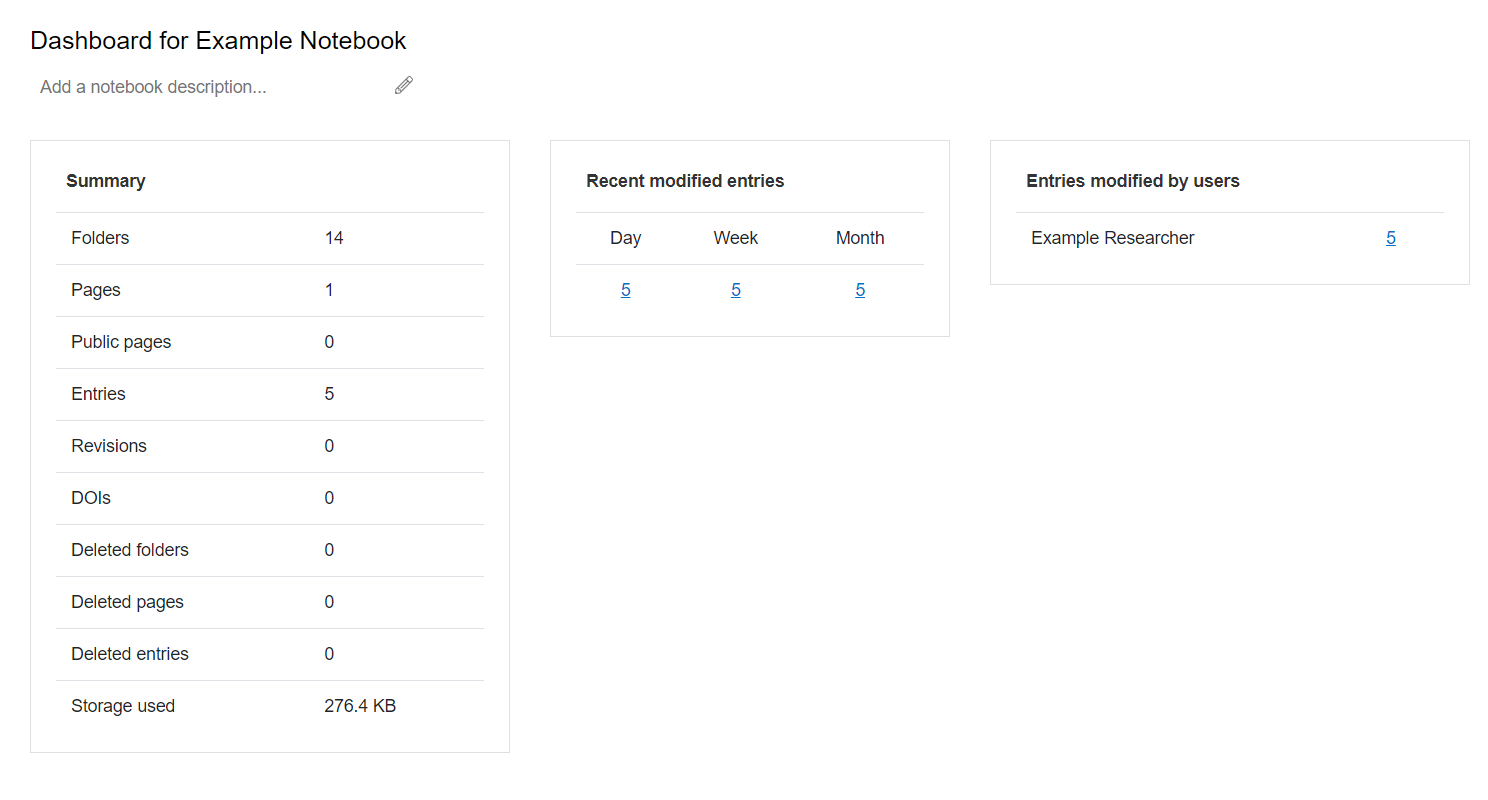 The Dashboard provides you with an overview of your notebook, with specific information on:
The size of the content

(left table), in terms of memory, as well as the number of entries, revisions, pages, and folders.

The names of people with access and their contributions

(middle table), along with a link to view their most recent entries.

The entries modified in the last day, week, or month

(right table), including a link to view the most recent entry in each time frame.