You may need to create a password token when using partner applications. A password token is a secure string of characters that works like a password for a limited amount of time. Password tokens are used in Folder Monitor, the Microsoft Office Plugin, GraphPad Prism, and Vernier Logger Pro.
How to Create a Password Token
Sign into LabArchives via the web browser, click your name at the top right, then click

External App Authentication

.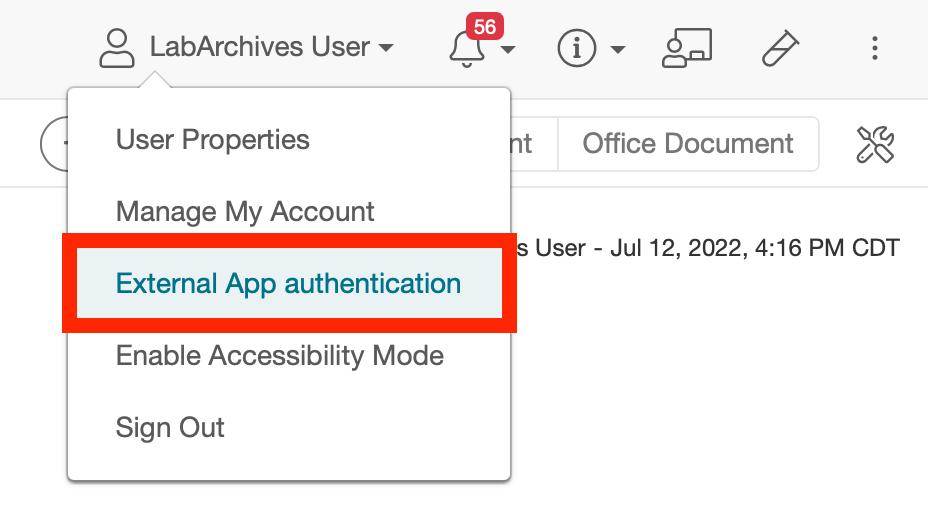 The "Password Token for External Applications" screen will appear. You can use the email address and password token to log into the external application.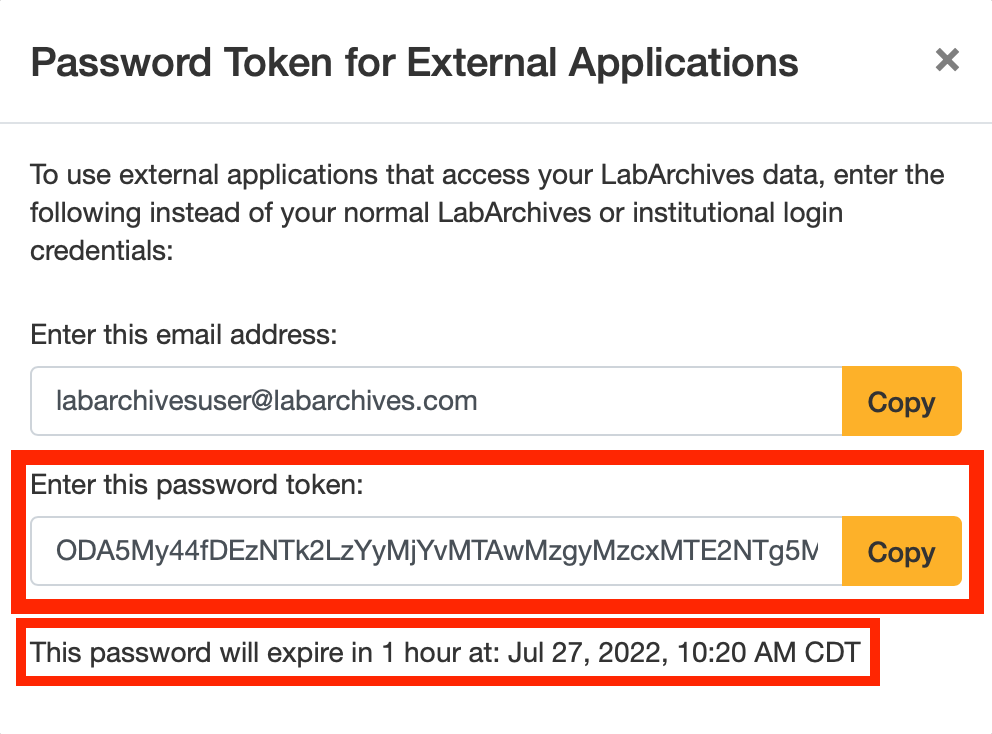 Note:The password is valid for 1 hour and you can always make a new password token. You will need to create a password token every time you login to an external application unless you turn on auto login.