When Lab Members submit an order request, they have the option to received emails with status updates as their order request is processed. Before clicking on the Request Item button to complete the request, check the "Send status updates" box in the lower left corner of the Order Request form.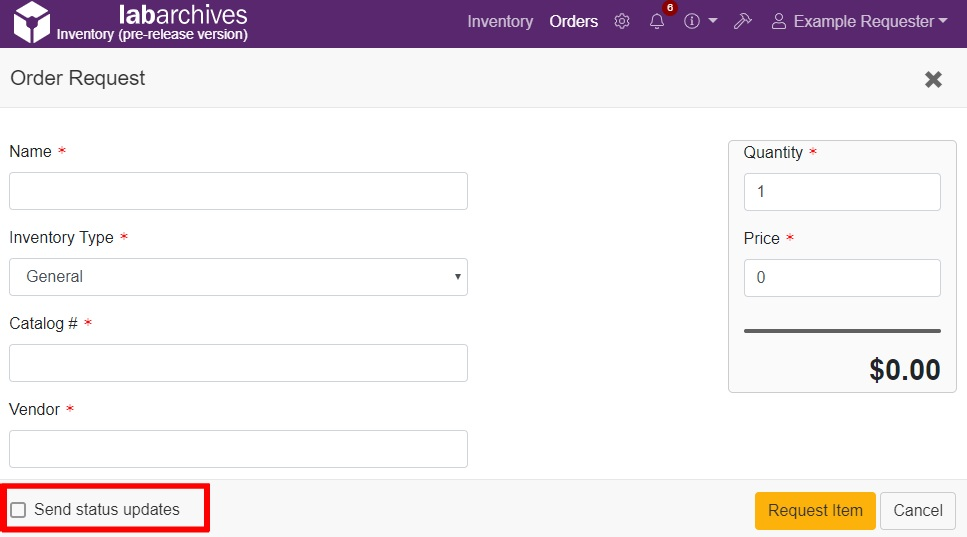 If the status update was selected, the requester will receive an email when the status of the request is updated as follows:
When the request is Approved (including automatically approved)
When the request is Cancelled
When the request is Marked Ordered
When the order is Marked Received
In addition to receiving emails, users always receive notifications in Inventory. To access your notifications, click the bell icon at the top right hand side of the screen.

To dismiss a notification, click the 'X' at the top right hand side of every notification.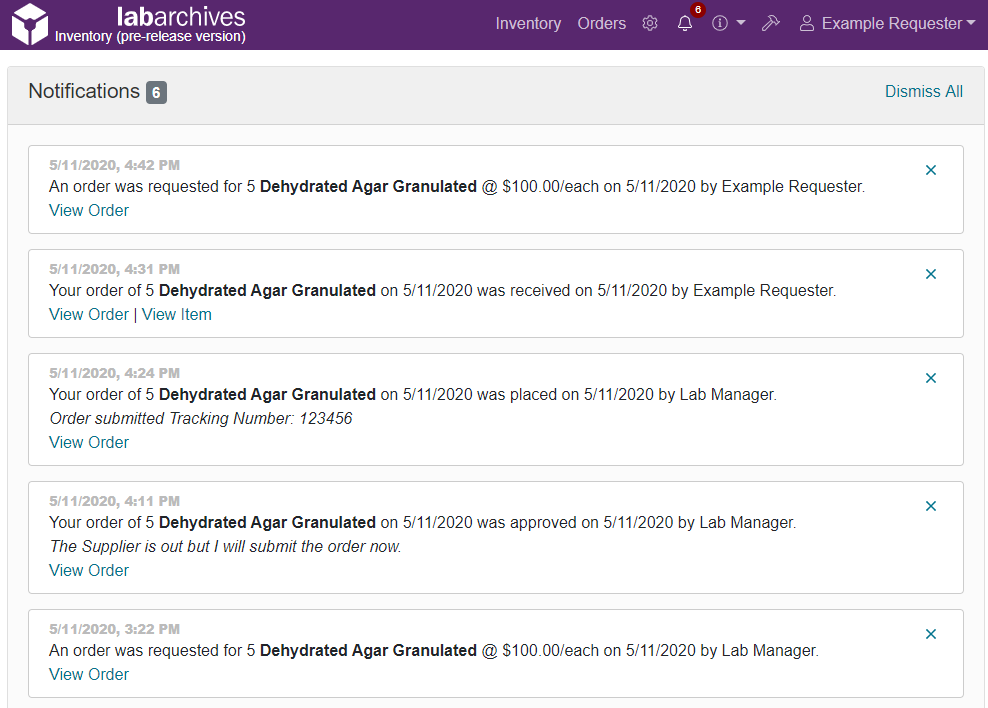 Note: The Lab Manager will receive a notification email when a order request is submitted.