To use the "PubMed References" select "PubMed References" on the Add Entry toolbar.

In the "Search PubMed for References" window, enter a search term and click "search". The matching references will appear. Check the box for eacharticle you would like to referenceand press "add to entry"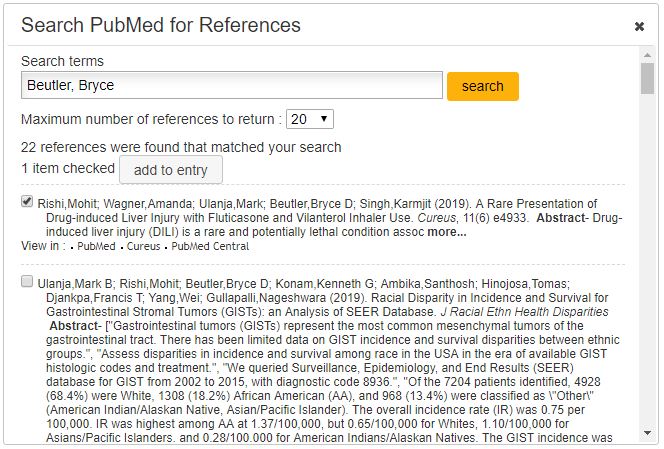 You can add more references to the same entry by clicking "Search PubMed" and when you are finished click "Save to Page."

After the PubMed Reference is saved to the page it will appear like the image below. You can download the reference by clicking "Download to Bibliographic Manager."