Instructors may share a LabArchives Notebook with students, may post a Sign-Up URL, or students may receive an invitation email from LabArchives. Nonetheless, you will follow that link to create your LabArchives account and claim your course notebook.
Instructors may link their course to Canvas or Moodle. For more information on our LTI integrations, click here for Canvas, Moodle, and Blackboard.
After creating your LabArchives account, students will receive your own copy of the Instructor Course Notebook. Your instructor and approved teaching staff can edit everything in your notebook. They can also add new course content throughout the semester.
Working in Your Notebook
Instructor designed their course notebooks, and may have included folders, pages, or entries to guide students' work. Students can view the contents of your notebook in the Notebook Navigator on the left side of the page. Click here for more information on creating notebook structures.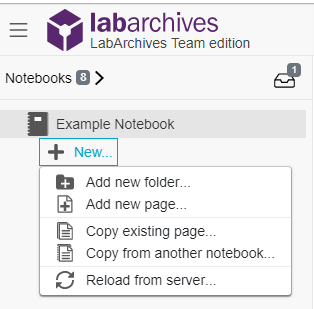 Data in LabArchives is stored in entries. Students can add new entries like attachments, rich text entries, and headings using the Add Entry Toolbar at the top of the page. Click here for more information on available entry types.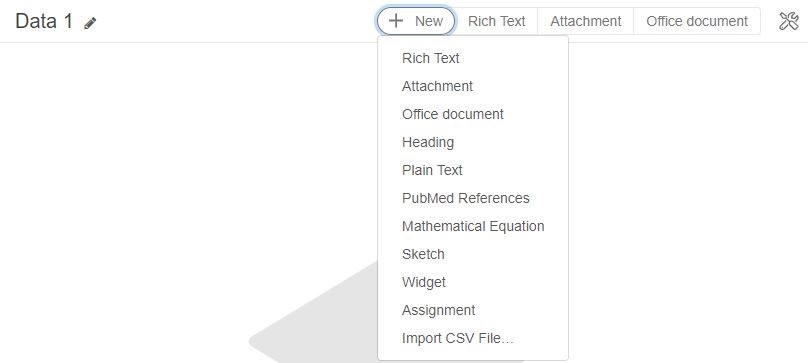 Students can edit existing entries by hovering your mouse over an existing entry and clicking the pencil icon. Click here to learn more about editing entries. Keep in mind that every edit students make will be recorded in their revision history. Instructors can see every change made to a page, folder, or entry.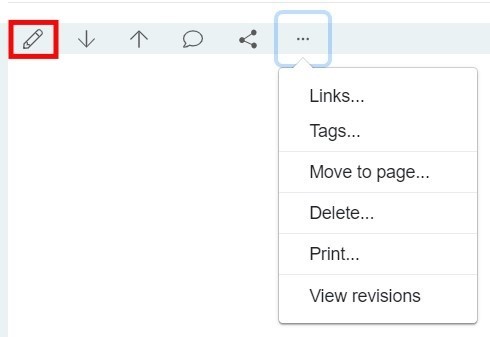 Sharing and Collaborating
An instructor may allow a student to share their notebook with other students. To share a page or folder with another student, right-click on a page name in the Notebook Navigator and select "Share." On the Share dialog, invite the other student to your notebook. Click here to learn more about sharing a student notebook.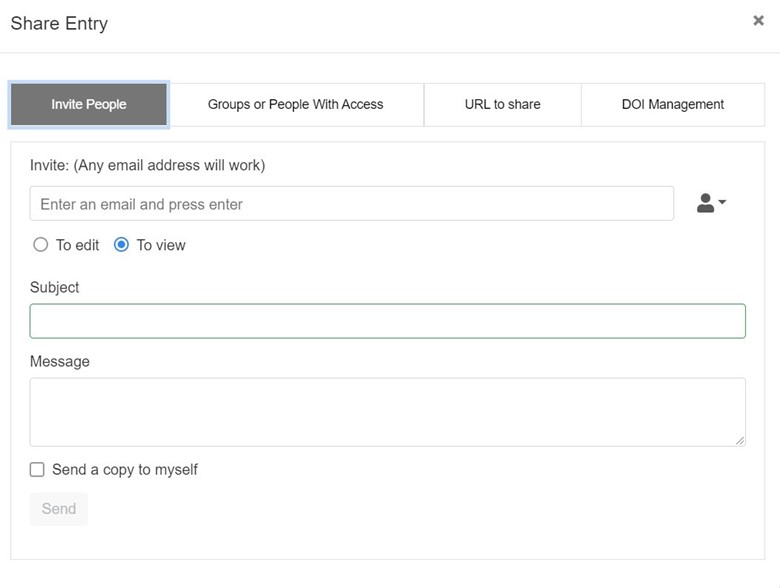 Students can easily communicate with other students or head instructor by adding a comment to an entry. To add a comment, click the comment icon when you hover your mouse over the entry. You can also mention a specific user by using @mentions. Click here for more information on comments and mentions.

Submitting Assignments
Instructors may use Assignment entries to grade students' work. These entries allow you to submit your page for grading and an instructor can grade an assignment using the assignment entry. Click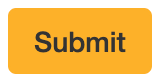 for individual assignments, or

for group assignments, to submit students assignment to the instructor.
If locking is enabled, the page will be locked allowing no further edits as seen below. Students will no longer be able to edit the page any further until the instructor or TA(s) unlocks the page. 


If you are submitting an assignment with group members, indicate your group member(s) and select where the work is located among the group. 

I worked in a group with

– Here a student can select who they worked with on the assignment.

The work for this assignment is in

– Students can select which notebook your group's work is in.
Note: These two group fields are self-selected. It is possible for students in the same group to select different group members as well as different notebooks. 
Each student in the group will need to submit the same assignment in their own course notebook with both fields completed. 
Note: If the locking feature is turned on for your course and you click Submit, the page will be locked as seen below. You will no longer be able to edit the page any further until the instructor or TA(s) unlocks the page.
If you want to save your group's work before submitting the assignment, click

Viewing Your Grades
You can view your grades at any time while you are enrolled in the course. The View Grades option can be found within the Utilities menu: