If you would like to include a Canvas rubric for your assignment(s), these steps will allow you to use that Canvas feature while integrating with LabArchives. Note: You will need to create the Canvas assignment and rubric first, before linking a LabArchives assignment to Canvas.
Creating a Rubric before linking assignment to LabArchives
1. Create the assignment in Canvas but do not link an external tool. Fill out all the information you need. Note: You can select any submission type except External tool.
2. Save and Publish assignment.
3. Select the assignment from your list of assignments.
4. At the bottom, you should see a +Rubric option. Click that button.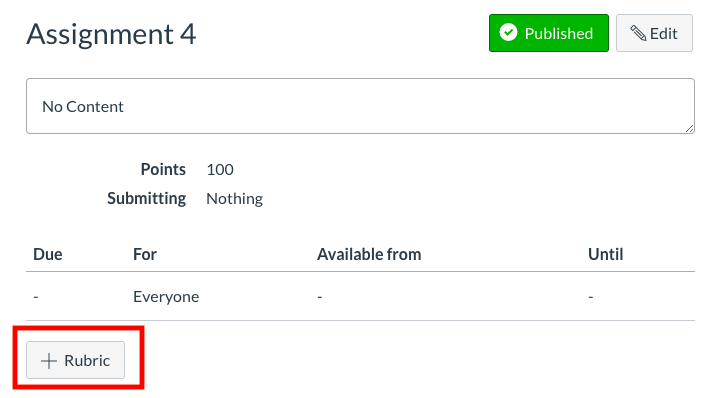 5. Create your Canvas rubric.
Linking Assignment with Rubric to LabArchives
After you created the Rubric for an assignment, you can now go back and link it to LabArchives.
1. Go into edit mode for the assignment.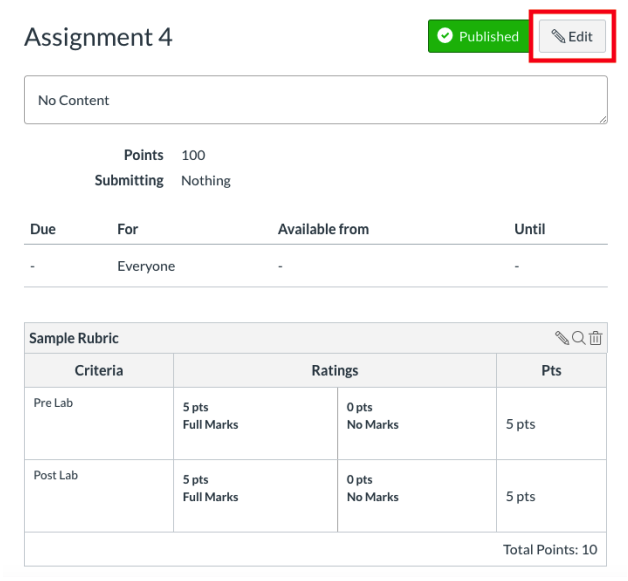 2. Now you can change the submission type and select External tool.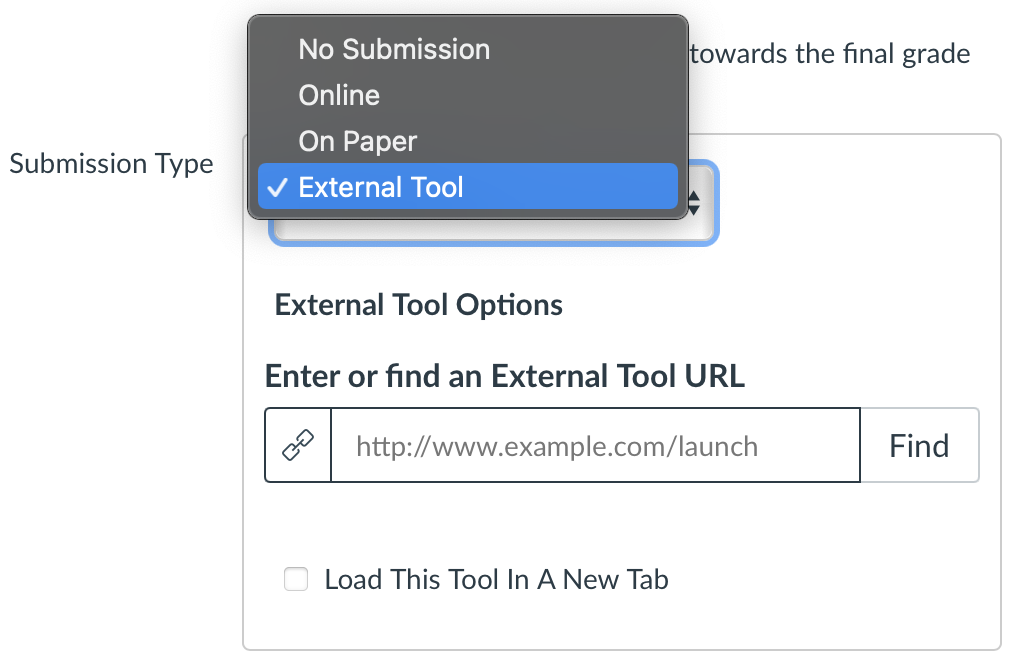 3. Click Find and a small pop-up window will appear.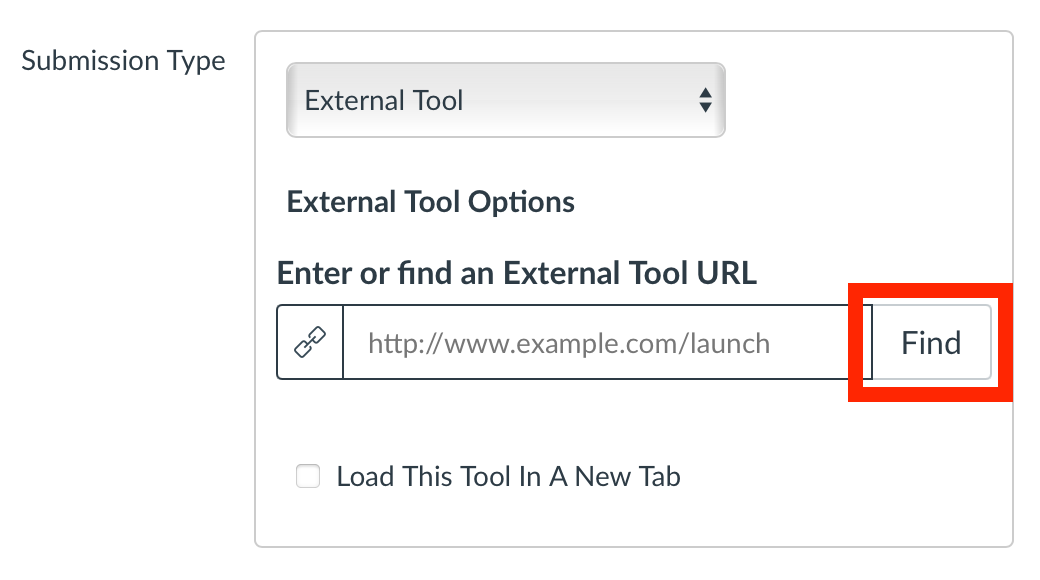 4. Click LabArchives. (The name of the external tool is created by your Canvas Administrator so may vary from what we list here.) This will open a list of all the assignment entries you have in your course. Ensure the correct course is selected before linking assignments. Choose the LabArchives Assignment you want to link.
(Tip: Your LabArchives Assignment name should have the same Canvas Assignment name).
For more information on linking assignments in Canvas, please see our article here.
Viewing a Rubric in Canvas Speedgrader
1. While viewing the assignment, click Speedgrader.

2. On the right-hand side, you will see View Rubric.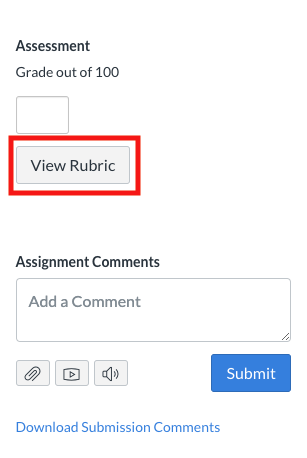 3. After clicking View Rubric, the rubric you created for this assignment will appear in the SpeedGrader.