Vernier Logger Pro can export files directly to your LabArchivesInbox.
Save a File from Vernier Logger Pro to LabArchives
In the Logger Pro, menu Click

File

Click on

Remote Save As

and select LabArchives as shown below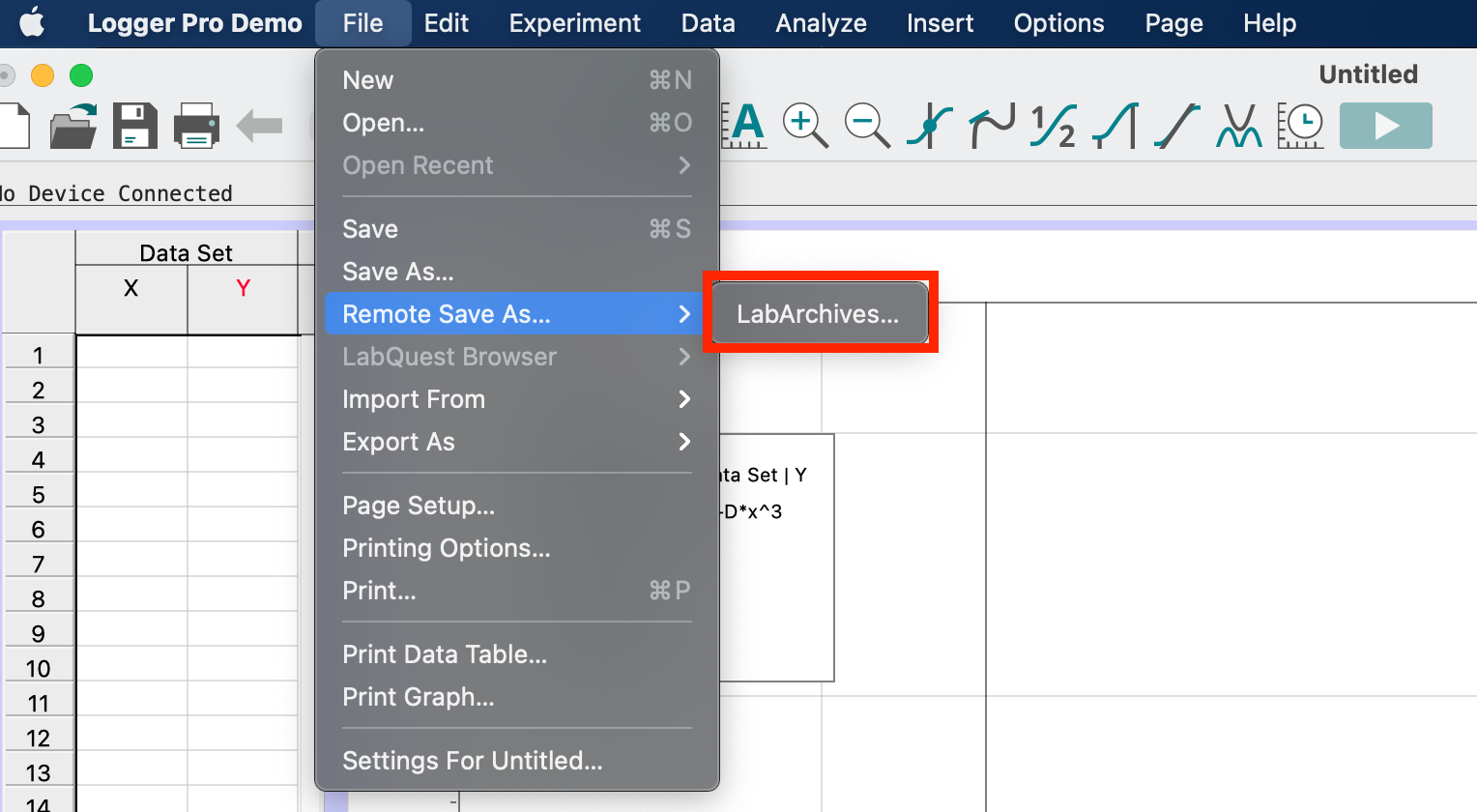 You will be prompted to login to LabArchives.
Note: If you sign in to LabArchives with your institutional credentials, Click Here.
Enter a name for the file that you are saving to LabArchives.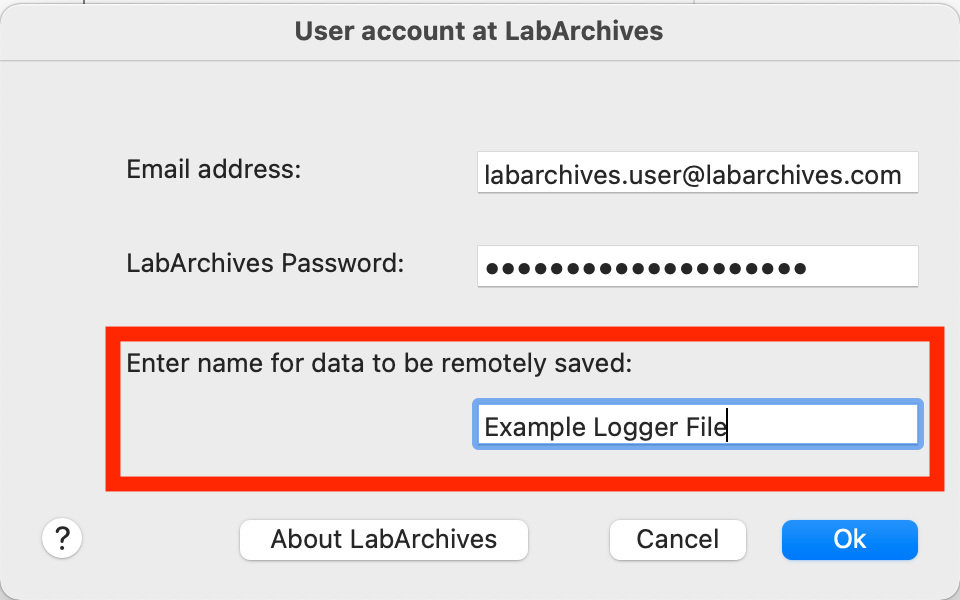 Click

OK

. When the document has saved, you will see a confirmation message.




Manage Logger Pro Files in the LabArchives Inbox
After you have saved a Logger Pro file to LabArchives, it will be in the Inbox for your account. You can move these files anywhere in your notebook by clicking "move to page" or you can create Inbox Rules to automatically filter these files. For more information on the LabArchives Inbox, Click Here.